Available to you is an Excellent condition Gillette British Aristocrat No. 66 Set. This razor came out in the mid 1950's as depicted by the Lizard Grain Case.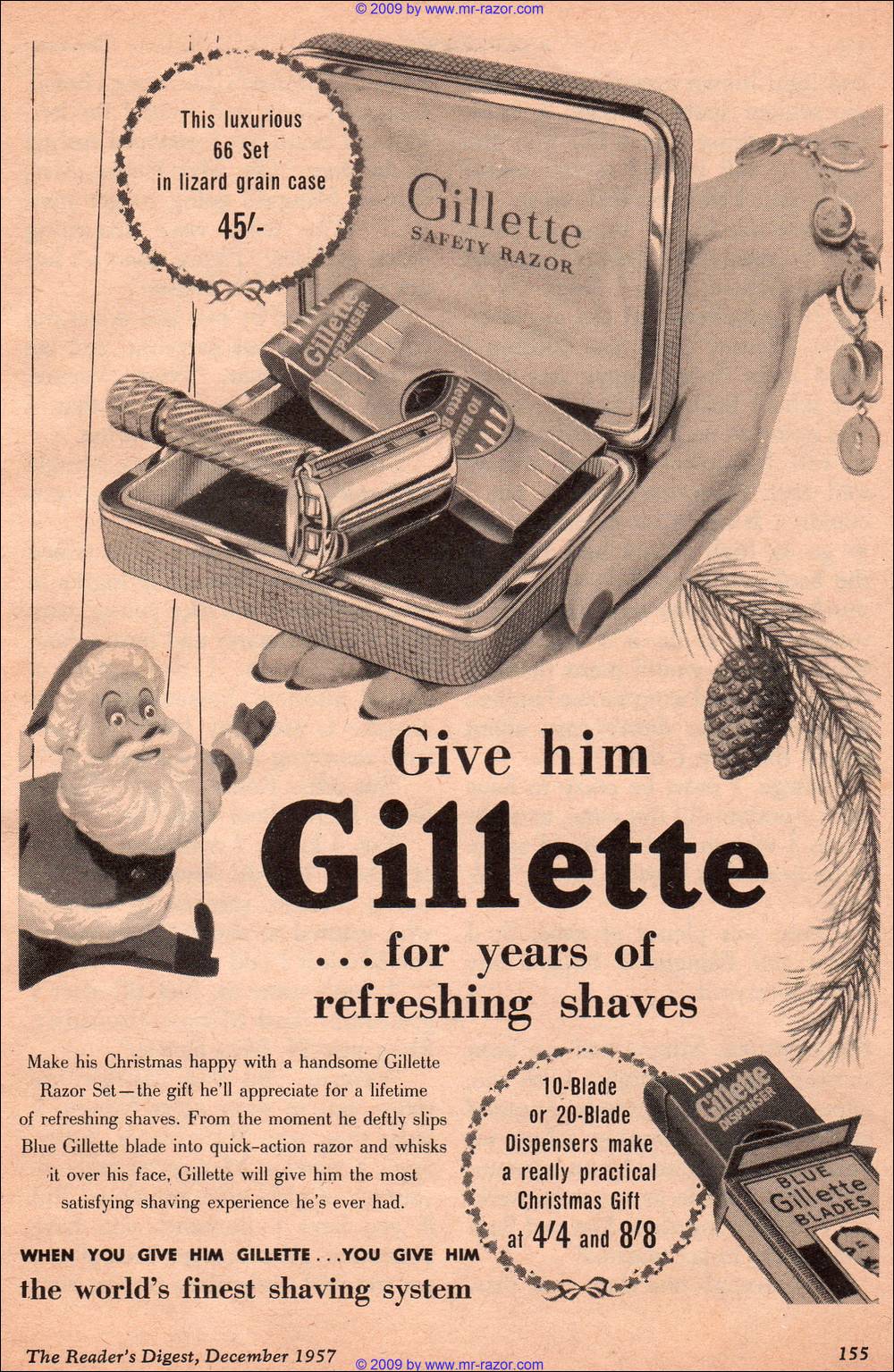 It features smooth TTO action all British Gillettes are known for, and notched center bar for easy blade loading.
The razor itself is in excellent condition - nothing bent or broken- perfect mechanical condition. From great shaves to its great collectability - this British Aristocrat delivers! shaves. This razor is known the world over for it's wonderfully smooth shaves and rare Gillette Rhodium plating. The case is beautiful and high end, noted by the ads as a "luxurious lizard grain case".
Country of Manufacture: England
Type: Double Edge Razor
Finish: Original Gillette Rhodium
Date: Post 1947
Condition: Sanitized and Shave Ready
Grade: Excellent
Imperfections: as seen in pics
Included: Razor, case, Super Blue blades
0 Reviews
Write a Review
Gillette
1950's Gillette Aristocrat No. 66 Safety Razor w/ Case & Blade Bank | Made in England