Posted by Marissa Neel on 14th Apr 2017
Some of the best information on shaving history and collecting can be found in books, however many went out of print years ago. We've worked to get them available once again and hope you enjoy their contents as much as we do!

Ebooks are available for download and since they are in a PDF, you can zoom in to any image for a closer look. This is important when looking at the minute differences between certain razor models. While it's not a text mode scan, you can use the table of contents to jump to any page or section you need.
Safety Razor Compendium by Robert Waits is a reference source for safety razor collectors. This is a downloadable version (v. 1.2) containing an updated PDF file that makes it easier than ever to browse and search through safety razor history. This piece is by far the best source of detailed safety razor information in existence.
It is an invaluable tool to identify any and every razor found in thrift stores, attics, or anywhere a new razor model is discovered. Unlike many collector resources this book contains information on European companies and the rare models that can be discovered all over the world.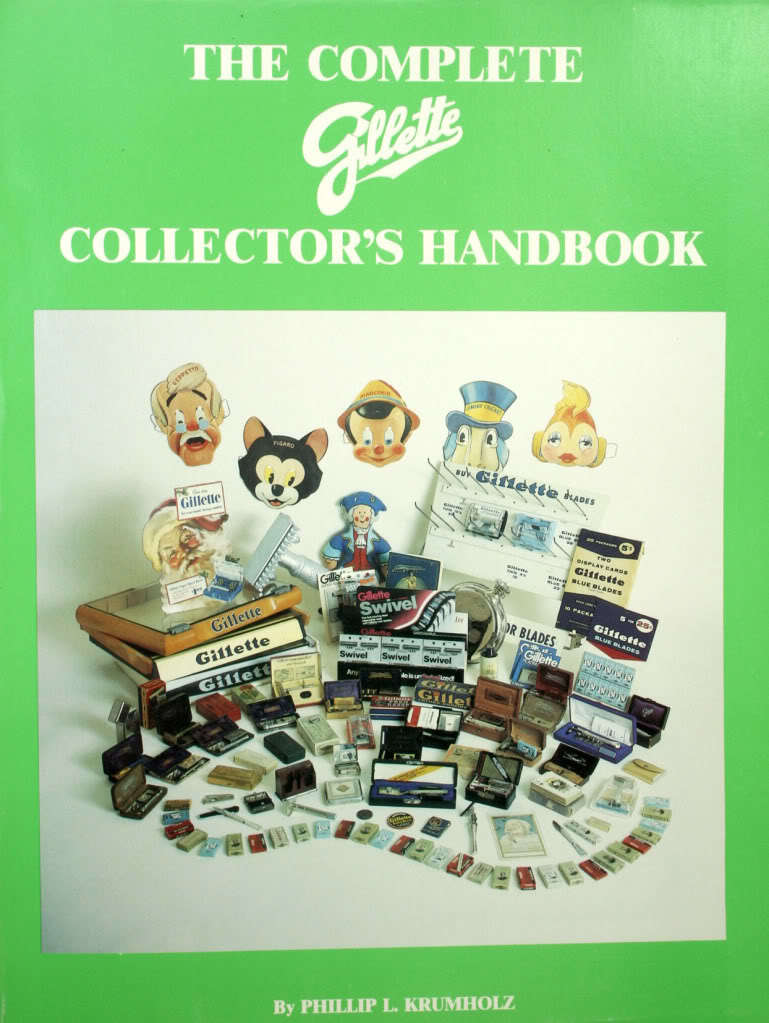 The Complete Gillette Collector's Handbook by Phillip Krumholtz is a must have for any razor collector starting off, or for those just curious about Gillette history.
This is the first digital edition of The Complete Gillette Collector's Handbook by Phillip L. Krumholz. It is in PDF format available for download upon purchase.
Self published by the author, it was scanned from his own copy of the first printed edition. It also includes additional excerpts from his 1995 work, "Collector's Guide to American Razor Blades" (some portions of which were already in the Handbook). Between the two, you can identify and accurately date almost anything Gillette.
A History of Shaving and Razors and Value Guide for Barberiana & Shaving Collectibles by Phillip Krumholtz are available as a 2 for 1 download. Both books are very hard to find and are out of print, we've made them available electronically! These books were written in the 1990's and the valuations for razors are out of date. The history and detailed information is not however- these are essential guides if you are starting a razor collection or have questions about this hobby. We highly recommend them both and know you'll be pleased with the information you find inside!