Posted by Matt on 18th Jul 2016
We get asked often about what to expect with our Razor REVAMP service. The original intention was to salvage razors that had bad mechanical or aesthetic conditions so that they could be used once again for daily shaving.
Many times when antique shopping or visiting an estate sale, great vintage razors can be had for a great bargain. However getting them into working order is a different story. Check out this video for some "at home" tips we suggest.
Recently, one of our customers Curt from Delaware, Ohio reached out to us about a bargain vintage shaver that needed some serious help:
"My girlfriend found a Gillette Senator at the Delaware Flea Market for $3. It was in pretty bad shape but all the teeth were there...
...Soaked it in vinegar for a few hours and hit it with a toothbrush and scrubbing bubbles...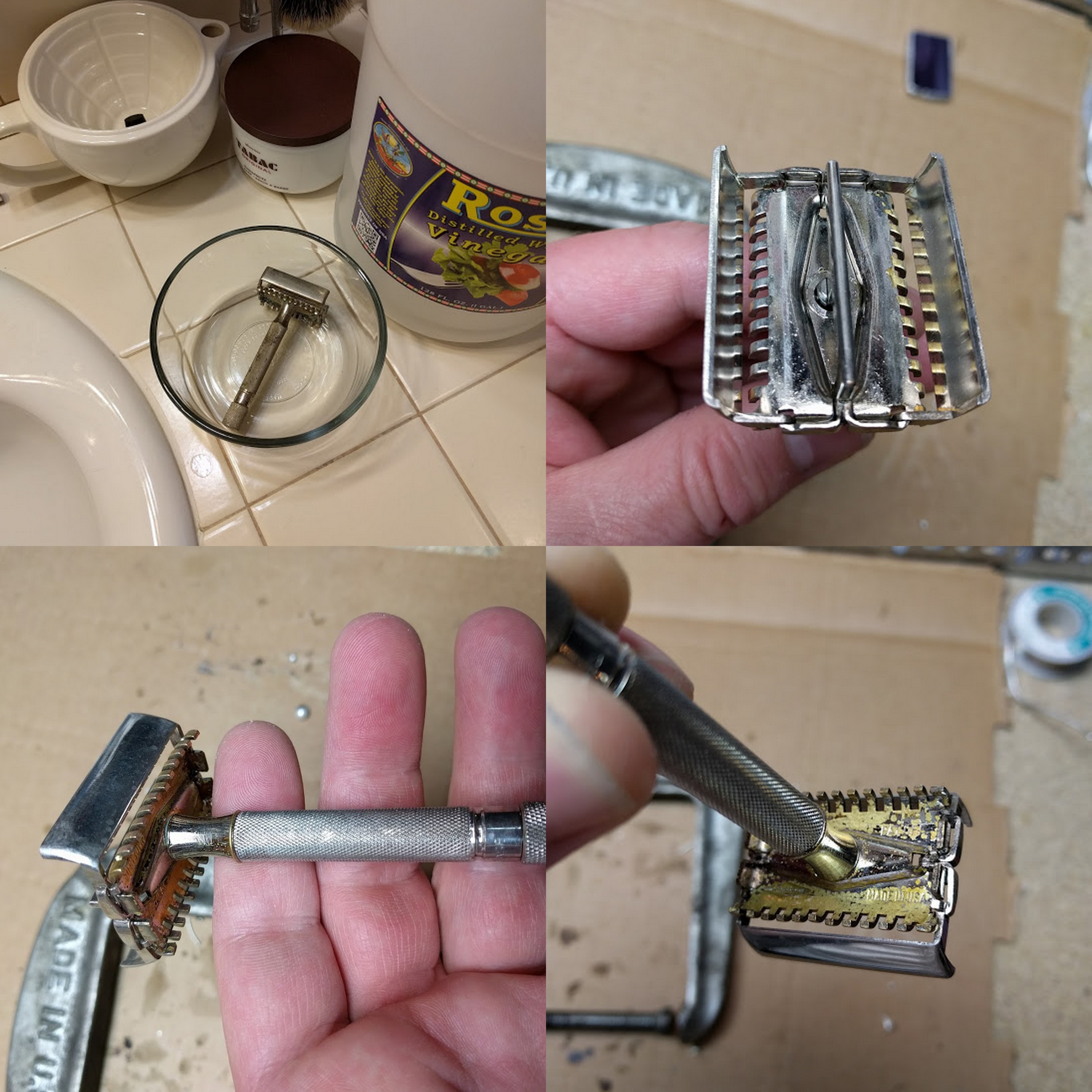 ...The plate loss was heavy so I sent it off to Razor Emporium to get re-plated. They fixed a sticky spot in the door operation, straightened the teeth out, fixed the blade gap, and the plating looks fantastic! It took a long time to get back but the waiting was worth it. Fantastic! I will be sending them more razors for sure! Pictures tell all! The flash on my phone makes some spots look odd, they aren't. The new plating is flawless." - Curt
Thanks Curt for allowing us to help! We thought it would be best to show the cell phone pics that Curt took to tell the story- no fancy lights or effects.
When razors need serious, professional restoration, we're here to help. Our new Factory Nickel finish both masks severe metal damage and provides a surface finish most similar to the tumbled nickel plating that is seen on most every Super Speed, Tech, Fatboy, Slim and other Gillette razors.
If you have questions about a beat up razor you've recently acquired, shoot us an email to help@razoremporium.com or check out www.RazorRevamp.com for more information about our restoration services.