Posted by Matt on 4th Nov 2015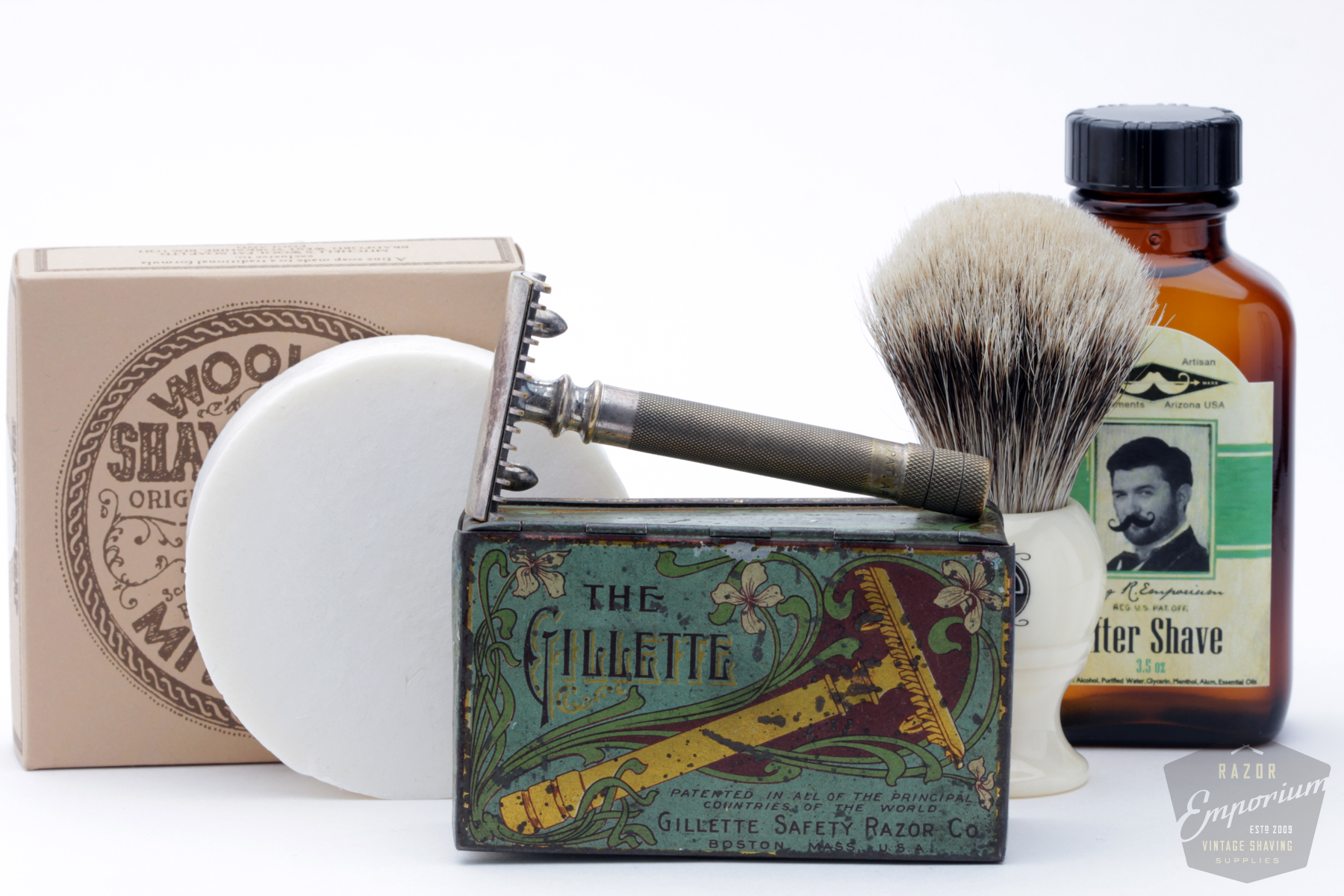 Everyone knows that Gillette Safety Razor company produced double edge razors far before the advent of cartridge razors in the mid 1960's. However, not many have seen the original razor that made the company famous. The so called "Double Ring" razor was the first model Gillette produced - debuting in 1903 with only a few hundred made. They were packaged in a decorative lithographed metal tin and featured the words "PAT APL'D FOR" on the handle. These razors are hard to find today, but the litho tin is even more scarce, with just over 10 known in the world today. The Art Nouveau style print is a hallmark of the turn of the century when this razor dates to.
Lathering up with the famed Mitchell's wool fat, a lanolin sheep fat soap, produced a creamy and silky shaving cream that provided the cushion that every good shave needs. The WSP Monarch high mountain white provided plenty of backbone and softness one could expect from a premium badger shaving brush. The shave was completed with our signature King R Emporium afetershave - a scent that itself is a throw back to the 1920's shaving products Gillette included with their travel sets. Overall, this was a historically fun shave that left a close and comfortable finish. It was a shave in history!