Posted by Matt on 5th Sep 2015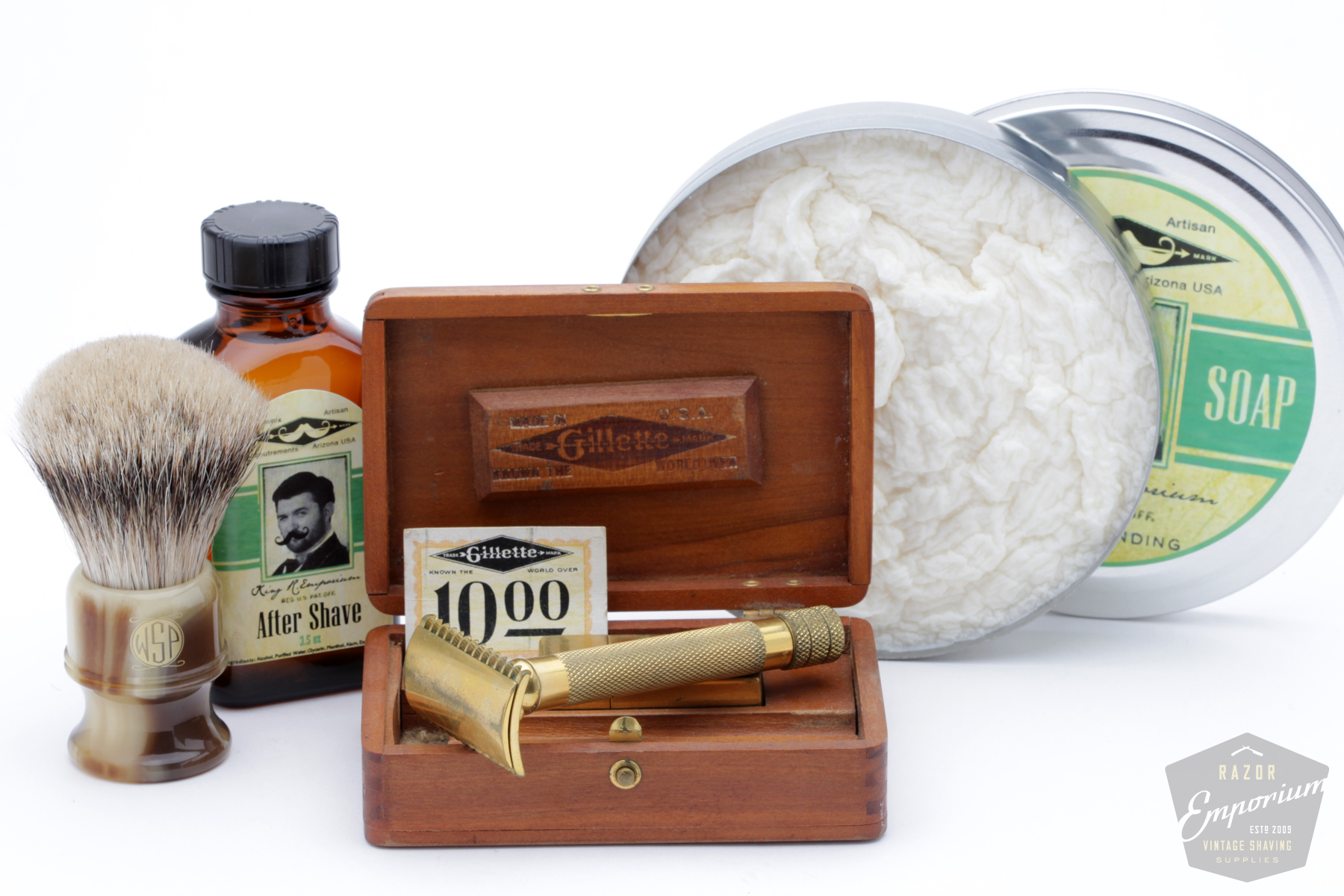 For today's Vintage Shave of The Day (VSOTD), I reached into my display case to pull out an early hallmark of Gillette's history. Standing 6'8", I always felt that I needed a "big" razor - in fact, my first ever DE was a Merkur 23C Long Handle. Well the German's got the idea from Gillette - nearly a century ago, wet-shavers were asking for a longer handle and heavier feel.
Gillette answered the call with the Big Fellow - designed for the larger man!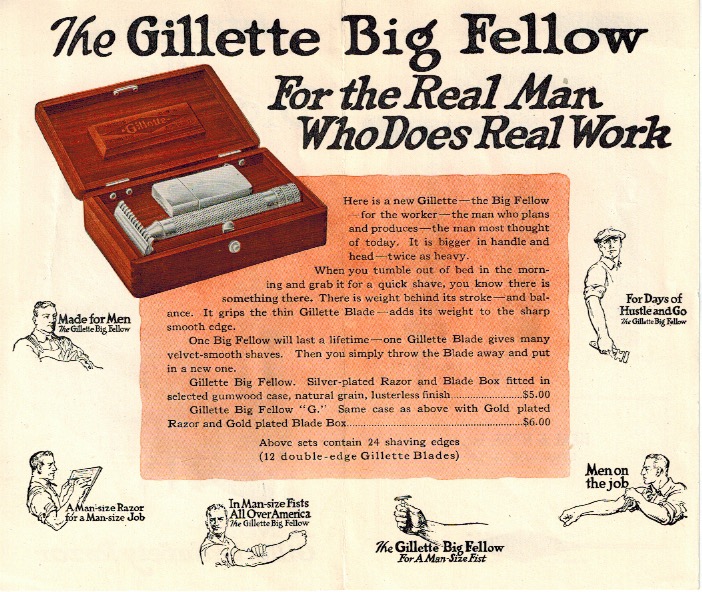 These razors were made from 1919 during the Old Type era, through the New Improved era of the 20's and even made a come back as the Big Boy in the early 1930's. In it's original gumwood box and price tag, this is certainly a piece of my collection I'm proud to own!
In fitting with the throw back shave, I grabbed our collaboration soap "King R. Emporium" which was inspired by original Gillette stick soaps from this same era. Great scent and it made a wonderful lather with the WSP Stubby High Mountain White brush - super soft and luxurious! Ready for Saturday!