Posted by Matt on 8th Oct 2015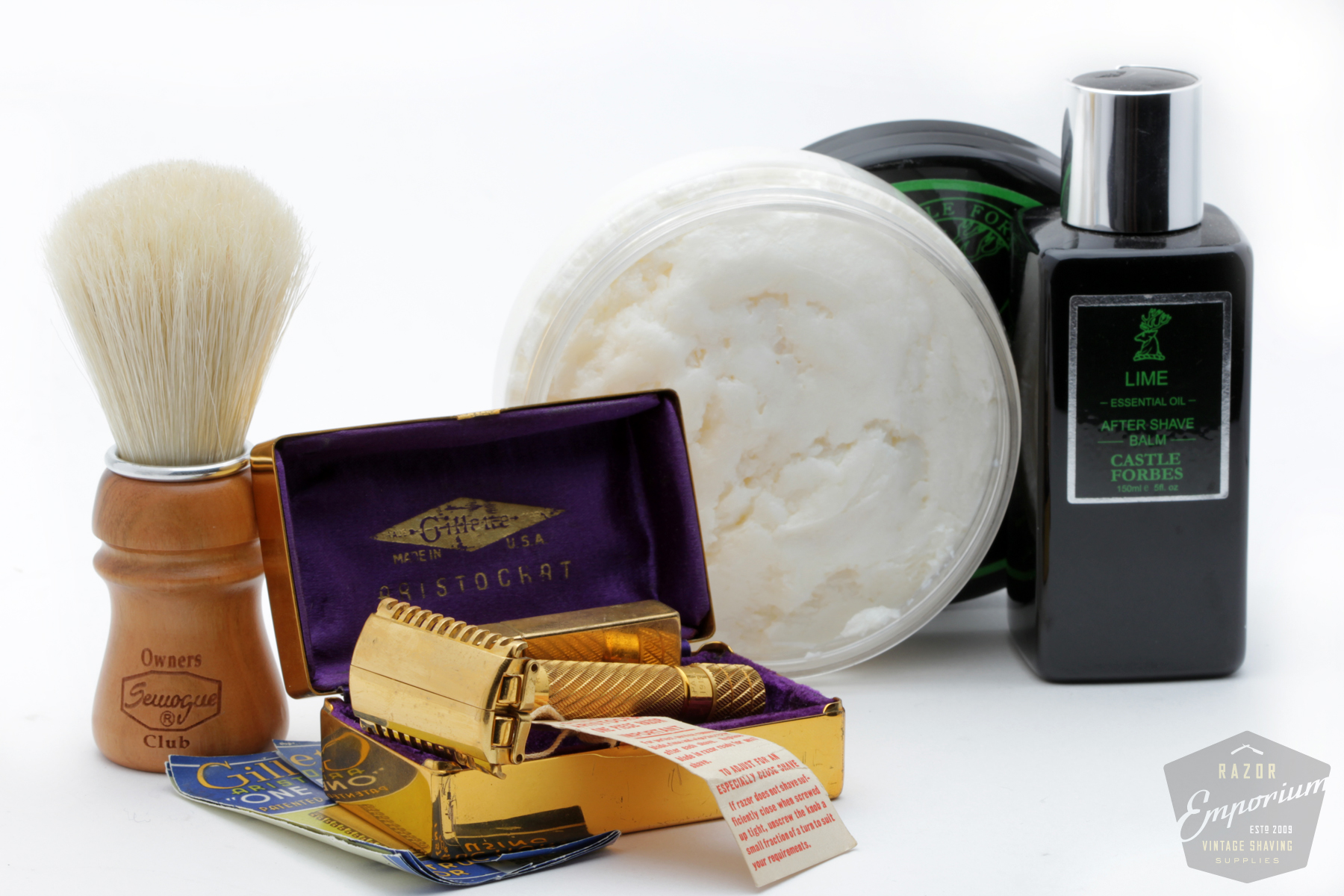 For the first 30 years of Gillette's history, customers didn't have much of a choice on how to load their blade - all razor models were 3 piece in design. These simple razor sets required dis-assembly of the razor into the guard, cap and handle just to swap blades. This early design took more time to load the blade, and all the more likely that the customer would grow tired of this and perhaps not want to change blades or perhaps even buy new ones. Gillette answered the opportunity for faster and potentially more frequent blade changes with the introduction of the 1 piece razor.
Since the Aristocrat name had been used already three times before this debut and designated the premium offering from the razor company, Gillette once again used this name and handsomely crafted a gold plated, solid brass design that "butterflied" open with a simple twist of a bottom knob. An impressive mechanical feat for sure - people took note of this clever style and it was popular the moment it was released.
The 1934 Aristocrat is also special because it is one of only 3 USA made models to feature both a "Twist to Open"
style 1 piece design and an open comb guard. These razors make for great shavers and today's wet shave ritual was nothing less than stellar! Using Castle Forbes lime soap and a quality Semogue brush, I got a great lather with an extremely aromatic experience! Castle Forbes uses only essential oils to perfume their soap, so the scent is very vivid and fills the room when you use it. Finished up with matching balm - ready for the day!