Posted by Matt on 4th Sep 2015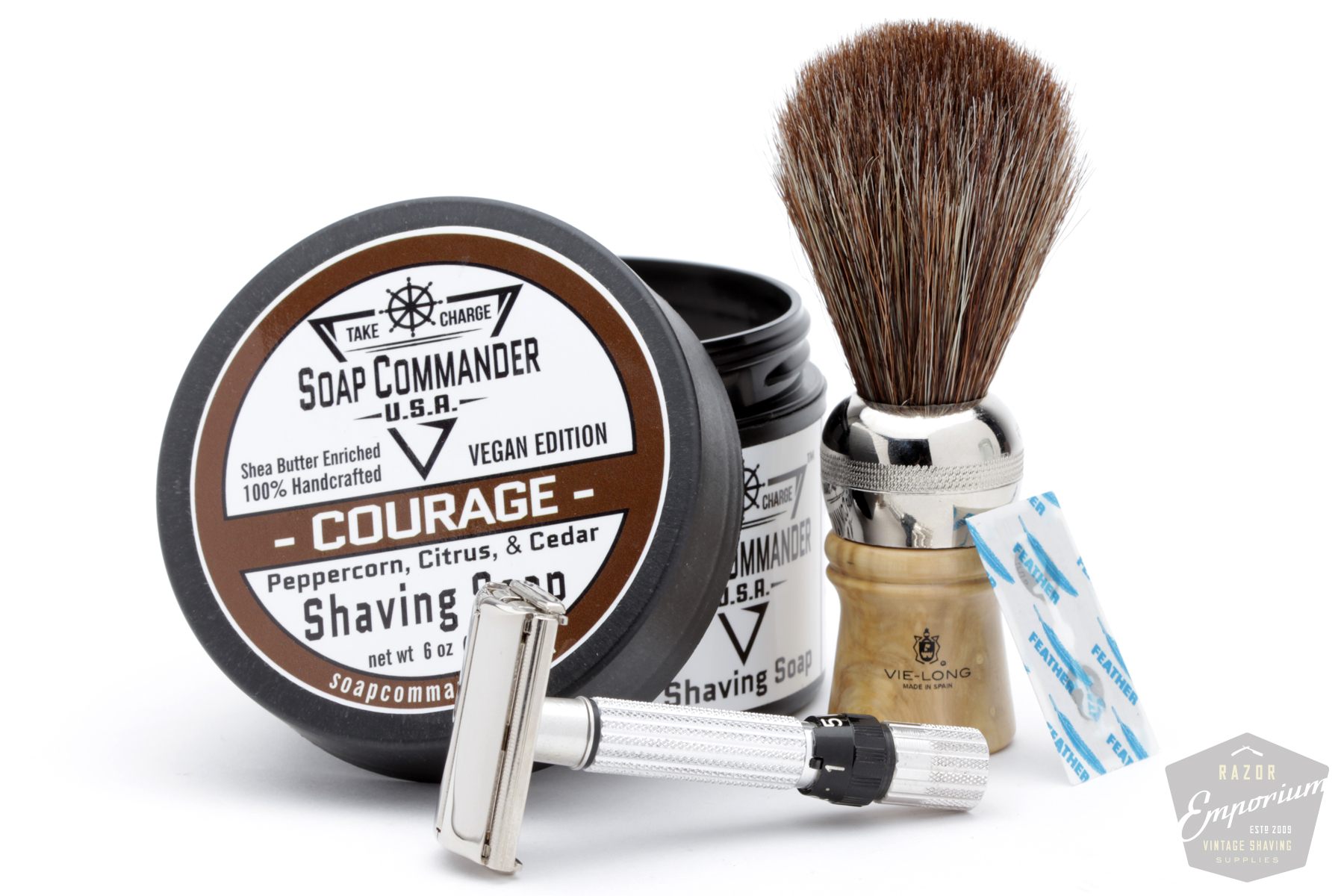 Today's shave was from the pages of Gillette's history! Recently we acquired a very scarce and rare model of the Gillette Bottom Dial "Fatboy" Adjustable. Some recent documents we have uncovered point to a consumer test done in March of 1957 to test different weights of handle and location of adjustment dial.
This rare model came directly from a family member of the man who bought it in one of these test cities. To say the least, its an amazing piece of razor history and because of this model, Gillette found out that shavers wanted the dial further away from the Twist To Open knob and liked the heavier feel of a solid brass razor (this features an aluminum handle).
The Soap Commander Courage lathered flawlessly and produced a silky, creamy lather with the Vie-long horse brush. Close, comfortable and very fun!