Posted by Marissa Neel on 20th Feb 2017
The personal adjustability of the Rockwell 6S allows you to adjust the razor to perfectly suit your skin, facial hair, and shaving soap - ensuring a close, smooth, and comfortable shave every time. Made of stainless steel, the Rockwell 6S not only looks elegant, but is hefty enough to ensure easy maneuvering and durable enough to survive a drop on the floor. We've improved the Rockwell look and durability by Revamping the razor in ultra-bright Rhodium plating.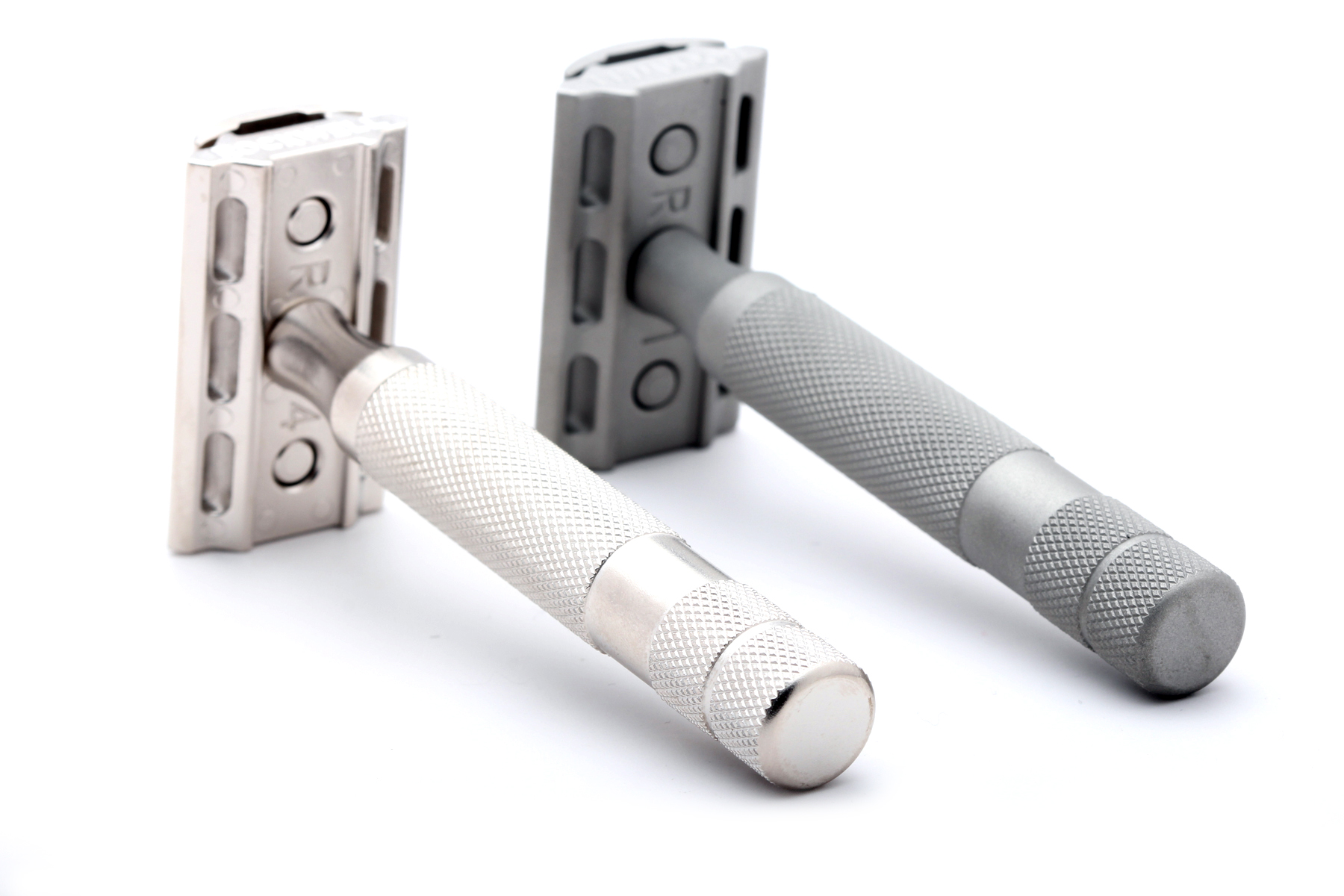 What is Rhodium?
Rhodium is a hard white metal in the group of platinum metals. It is very resistant to corrosion and will not tarnish. It is also very reflective and has a brilliant white shine. It is a precious metal, more expensive than the more commonly known gold and platinum.
Cleaning rhodium is about as easy as it comes: a simple light scrub with a soft-bristle tooth brush and dish soap should remove any soap scum that may form on the surfaces over time with normal usage. Lightly buff the metal with a dry cotton cloth or a Razor Emporium polishing cloth with specialized compounds woven in the fabric when you're done rinsing it.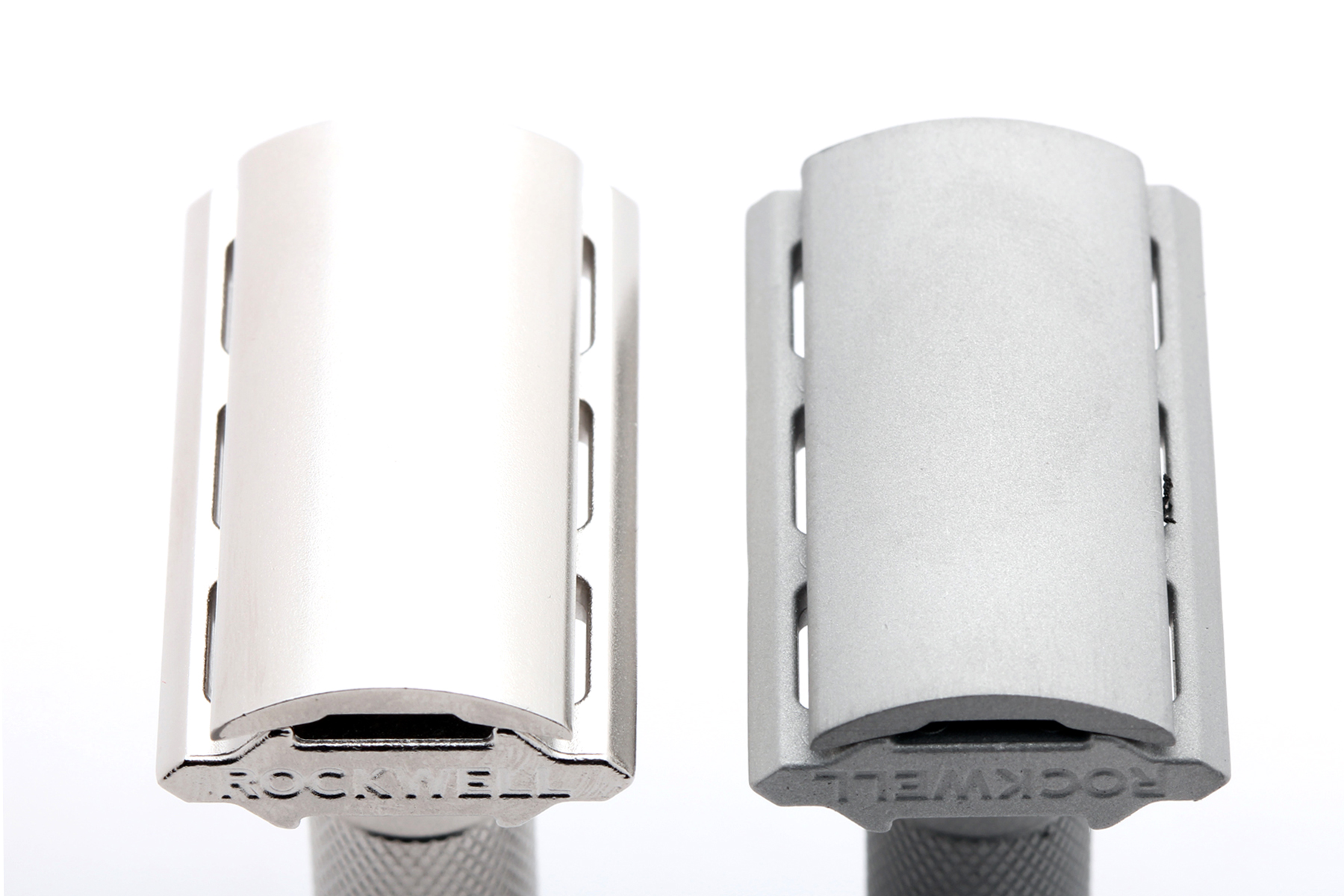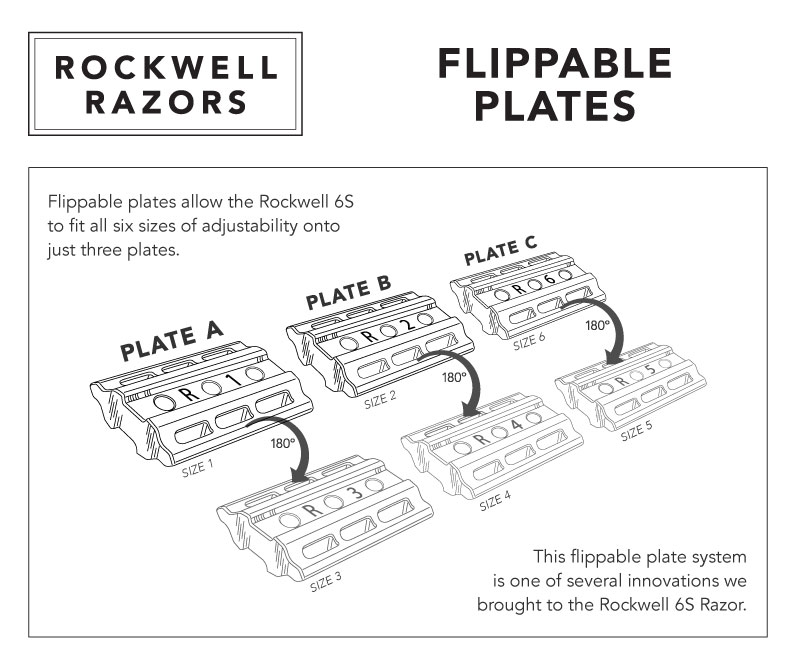 The Rockwell 6S Rhodium Set:
All stainless steel, made in the USA

Revamped in Rhodium by Razor Emporium

Handle with knurled grip

3 reversible base plates providing sizes 1-6

Blade cap

5 Rockwell double-edge razor blades

Rockwell 6S Rhodium Set has a three week turnaround time once your order is placed.

Why Use the Rockwell 6S?

You have unique skin and facial hair, and your razor should reflect that. Cartridge razors and standard safety razors pretend that one size fits all when shaving, which leads to irritation and cuts. The adjustability of the Rockwell 6S allows you to find a smooth, comfortable, and close shave every day, no matter what the condition of your skin or the length and thickness of your facial hair and the durability of our Rhodium Revamp means this investment will last for decades to come!