Posted by Marissa Neel on 4th Oct 2016
These kits are perfect for those who have always wanted to try double edge razor/ traditional wet shaving but were not certain of where to start.
We understand it can be overwhelming seeing so many varieties of shaving supplies out there. That is why we have gathered the perfect shave kit made for those who may be new or returning to safety razor shaving. Wet shaving is the answer to so many struggling with the high cost of cartridge razors, or the cheap painful shaves from shave clubs.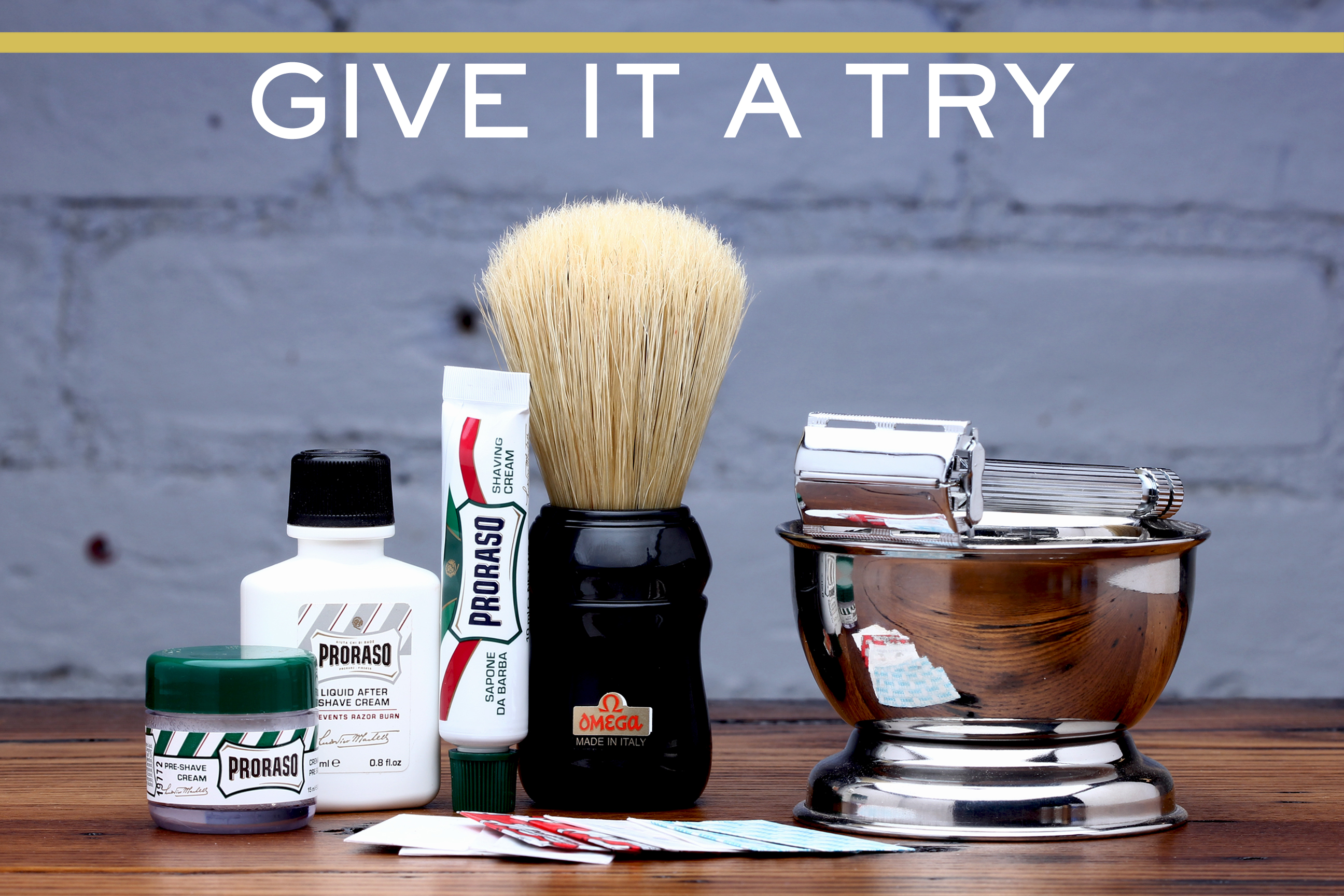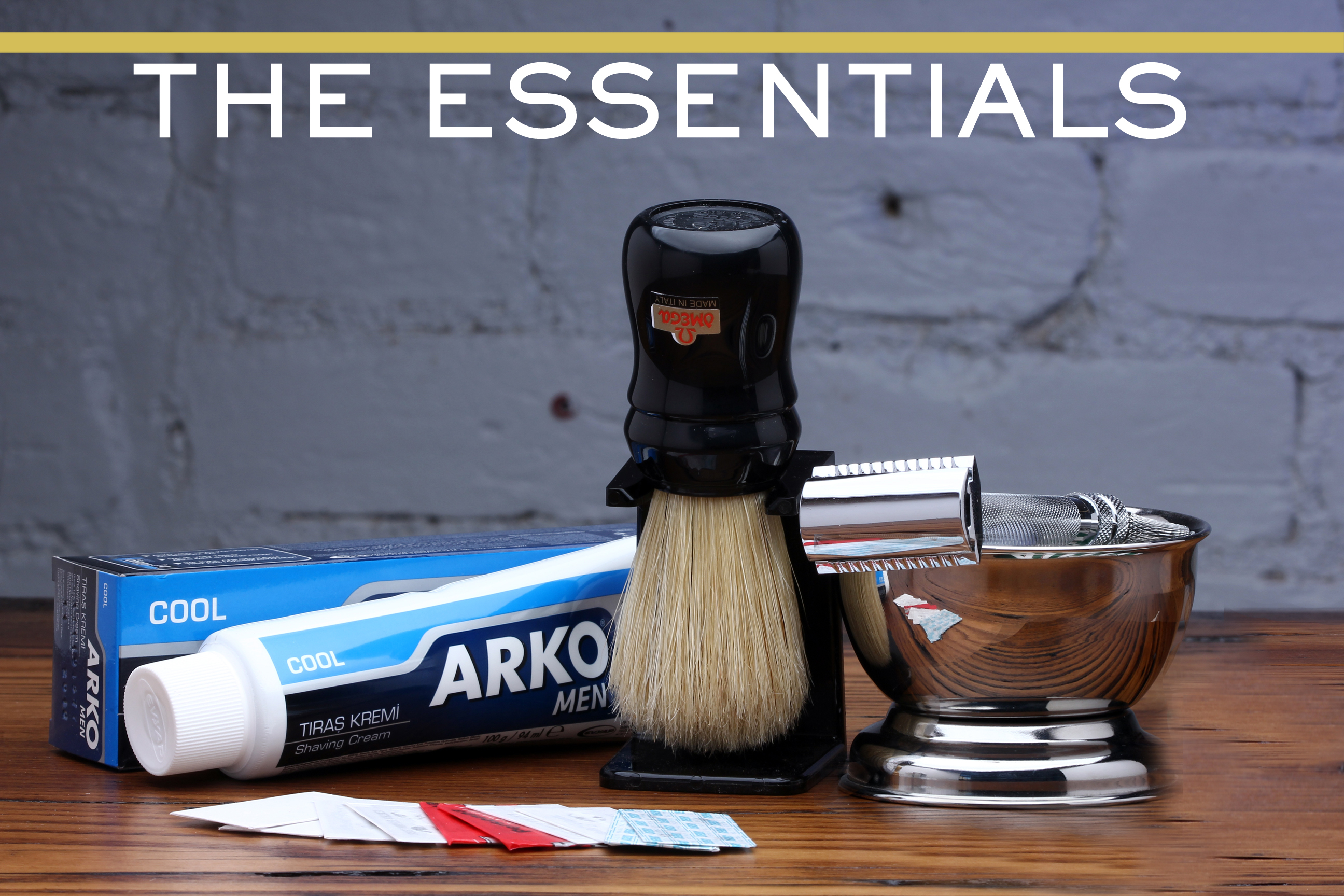 KIT BREAKDOWN:
| | | | |
| --- | --- | --- | --- |
| | Give it a Try $37 | The Essentials $55 | Most Recommended $110 |
| Double Edge Razor | KRE8 Butterfly Safety Razor | 91R Parker Safety Razor | Edwin Jagger Safety Razor DE89BA-llBL |
| Double Edge Blades | 10 assorted blades | 10 assorted blades | Beginner Sample Pack |
| Shave Brush | Omega Synthetic | Omega Boar | WSP Pure Black Badger |
| Shaving Cream | Proraso Travel Sample | Arko Cool Shaving Cream | Proraso Green Shaving Cream |
| Lather Mug | Chrome Bowl | Chrome Bowl | Chrome Bowl |
| Stand | n/a | Brush Stand - Plastic | Razor and Brush - Stainless Steel |
| Nick Solutions | n/a | n/a | Styptic |

The Razors
Left: KRE8 Butterfly Double Edge Razor
Twist to Open, Solid Brass, Chrome Plated, deep knerled handle, Moderate to Aggressive shaves. Length: 95mm
Middle: 91R Parker
Heavy long handle, Chrome Plated, deep knurled handle, Mild to Moderate Shaves. Length: 109mm
Right: Barley Chrome DE89 Edwin Jagger
Three Piece, handmade in UK, knerled handle, highest recommended beginner razor, Mild to Moderate Shaves. Length: 94mm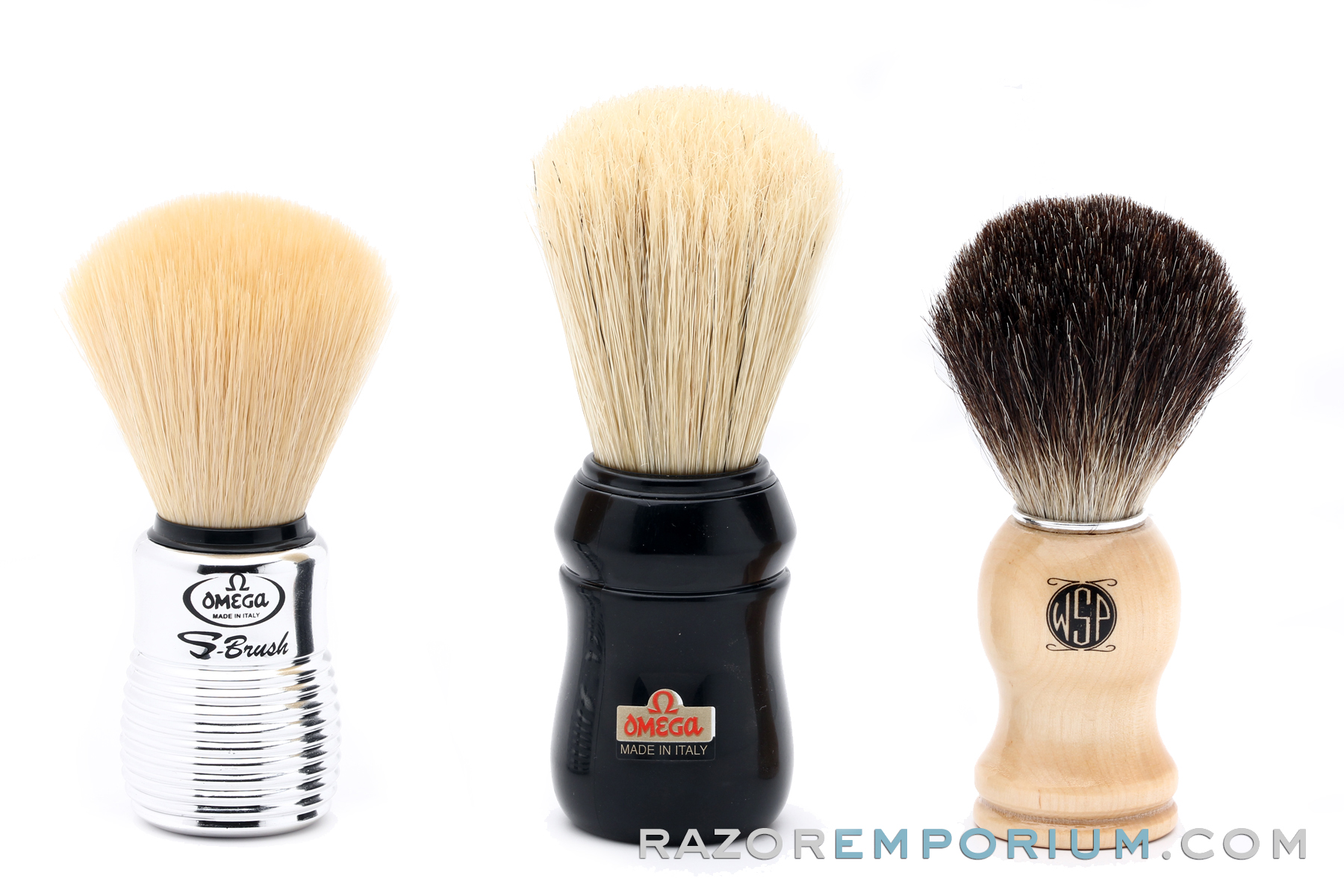 The Brushes
Left: Omega Synthetic S
Synthetic is ultra soft and whips up a lather quick. This brush is great for sensitive skin, beginners, soaps and creams! Length: 108mm
Middle: Omega Boar
Boar hair whips up a lather quickly and easily. Stiff bristles are great for exfoliation.
Length: 126mm
Right: Wet Shaving Products Pure Badger
Pure Black Badger is the most luxurious of the shaving brushes. Soft badger hair is great
for all skin types and builds a lather quickly! Length:107mm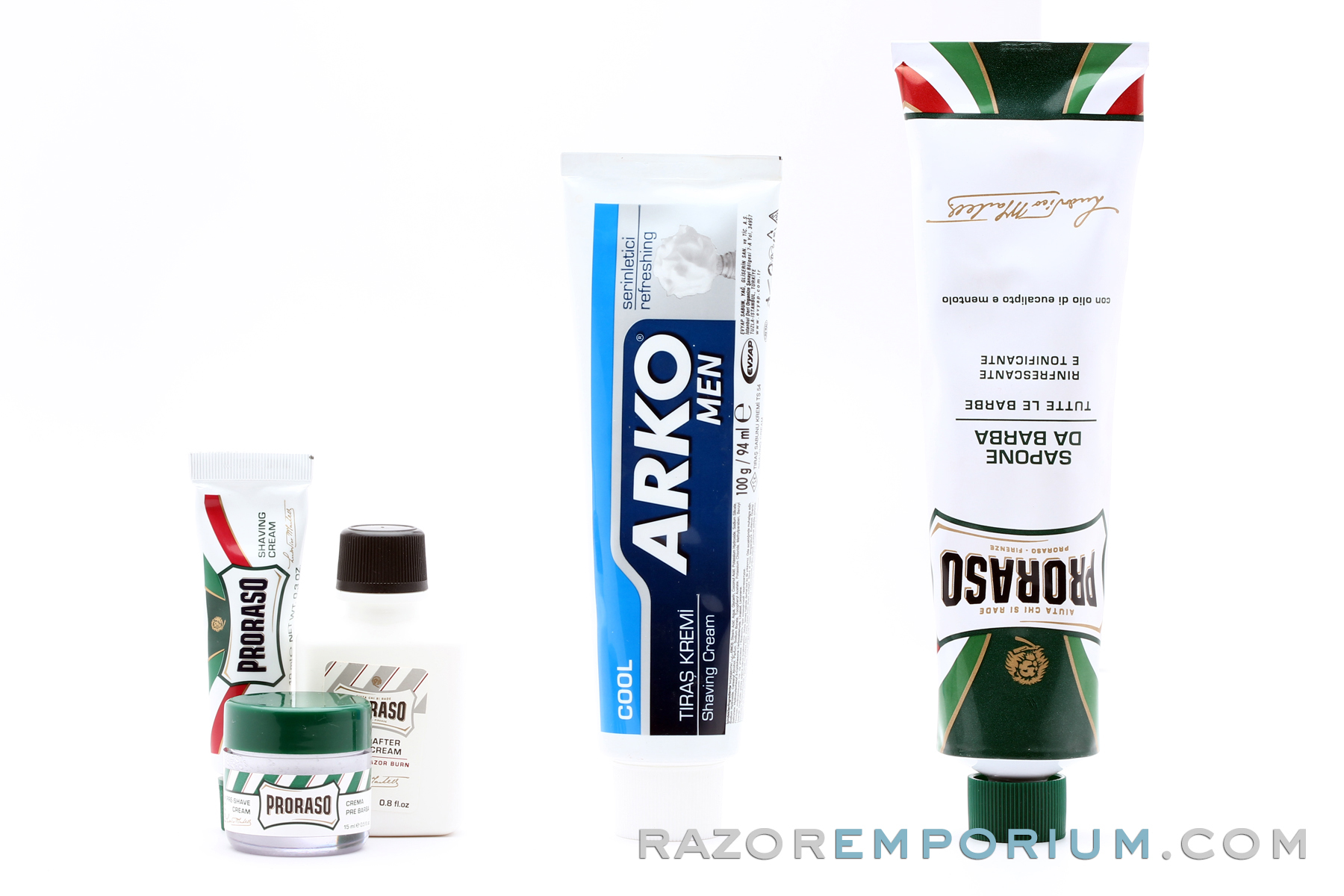 The Soaps
Left: Proraso Travel Samples
Classic barbershop scent, easy to lather shaving cream, pre-cream for extra glide, and anti-irritation aftershave balm. Volume: 10ml
Middle: Arko Cool
Classic barbershop scent, easy to lather shaving cream, enough to last several months. Volume: 94ml
Right: Proraso Green Shaving Cream
Classic barbershop scent, easy to lather shaving cream, enough to last many months,
highly recommended by shavers everywhere. Volume: 150ml