We get asked to compare the shave of these two razors daily. In truth, razors are like running shoes, what works great for one man might not for another. We encourage you to watch our shave showdown and hopefully it will make your decision easier! We offer returns as well, so if you're unhappy after giving either a try give us a call and we will find a razor that works for your skin. Be sure to subscribe to our Youtube channel, and thank you for watching!
Merkur Progress 51C - Long Handle Adjustable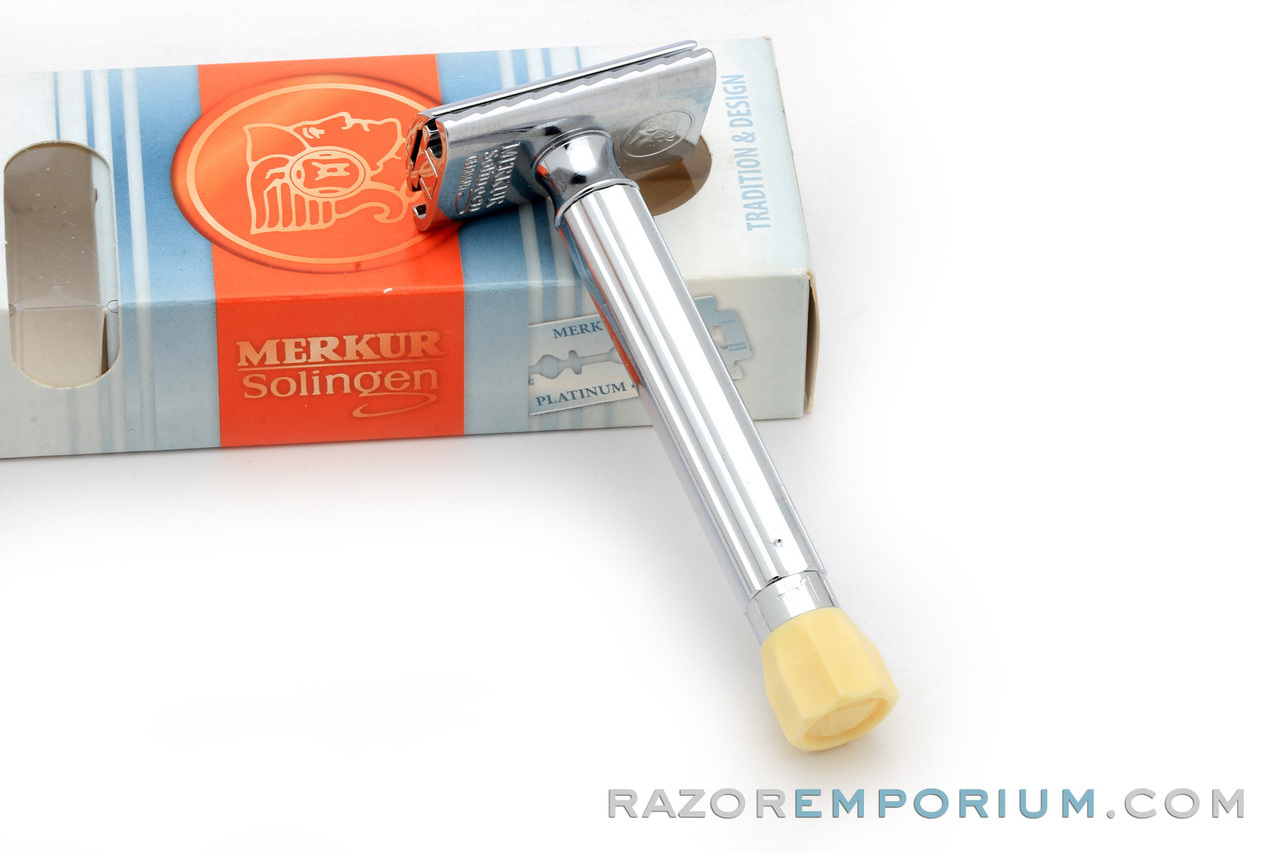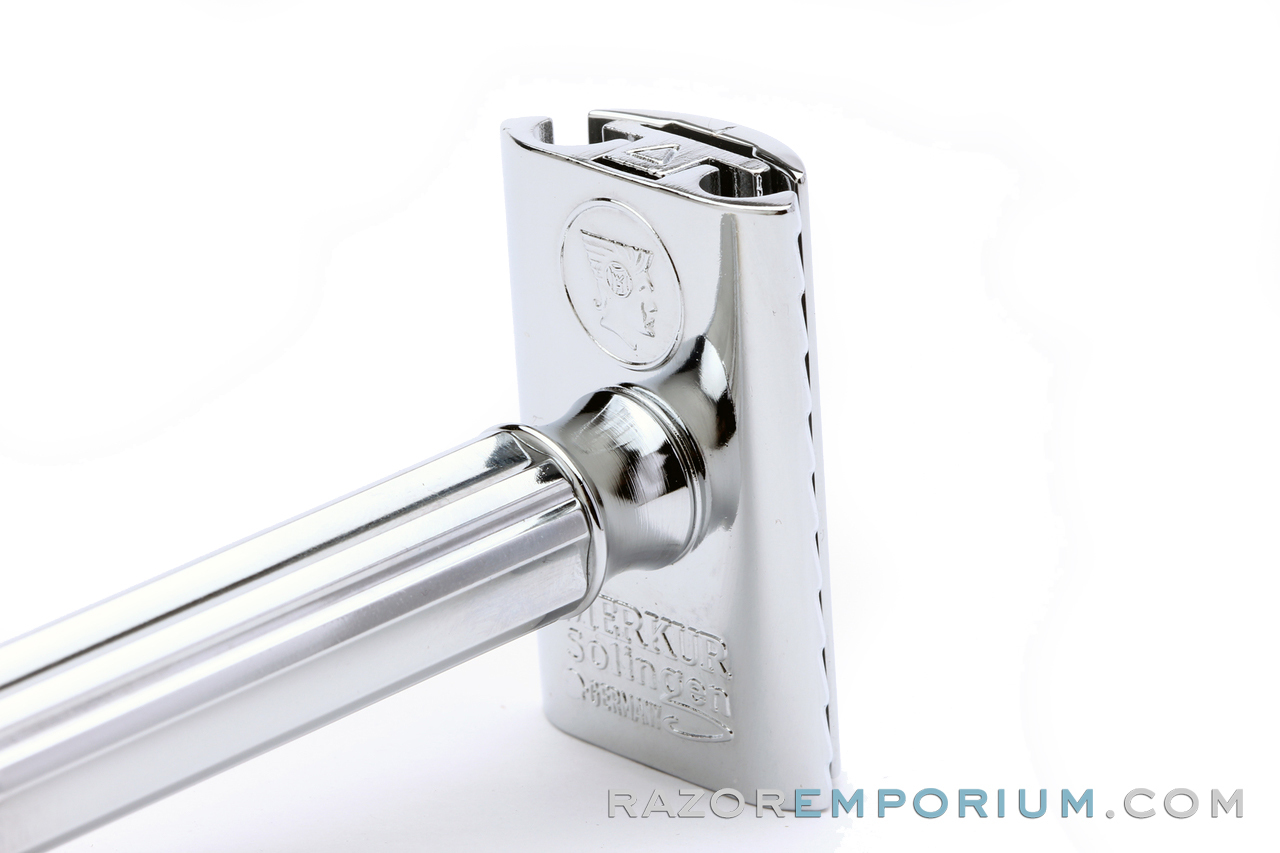 The Merkur Progress Adjustable Safety Razor is one of our best sellers. The adjustable blade gap makes this a razor every man should have in his grooming kit or shave den. With six different settings available, all you have to do is twist the razor handle to the setting that suits you best and you're ready for a shave that is tailored for your beard and skin. Say goodbye to ingrown hairs, bumps and skin irritation. Uses all standard double edge blades.

Weight: 3.5 oz (100 g)
Length: 4.1" (105 mm)
Made in Germany
Parker Variant - Long Handle Adjustable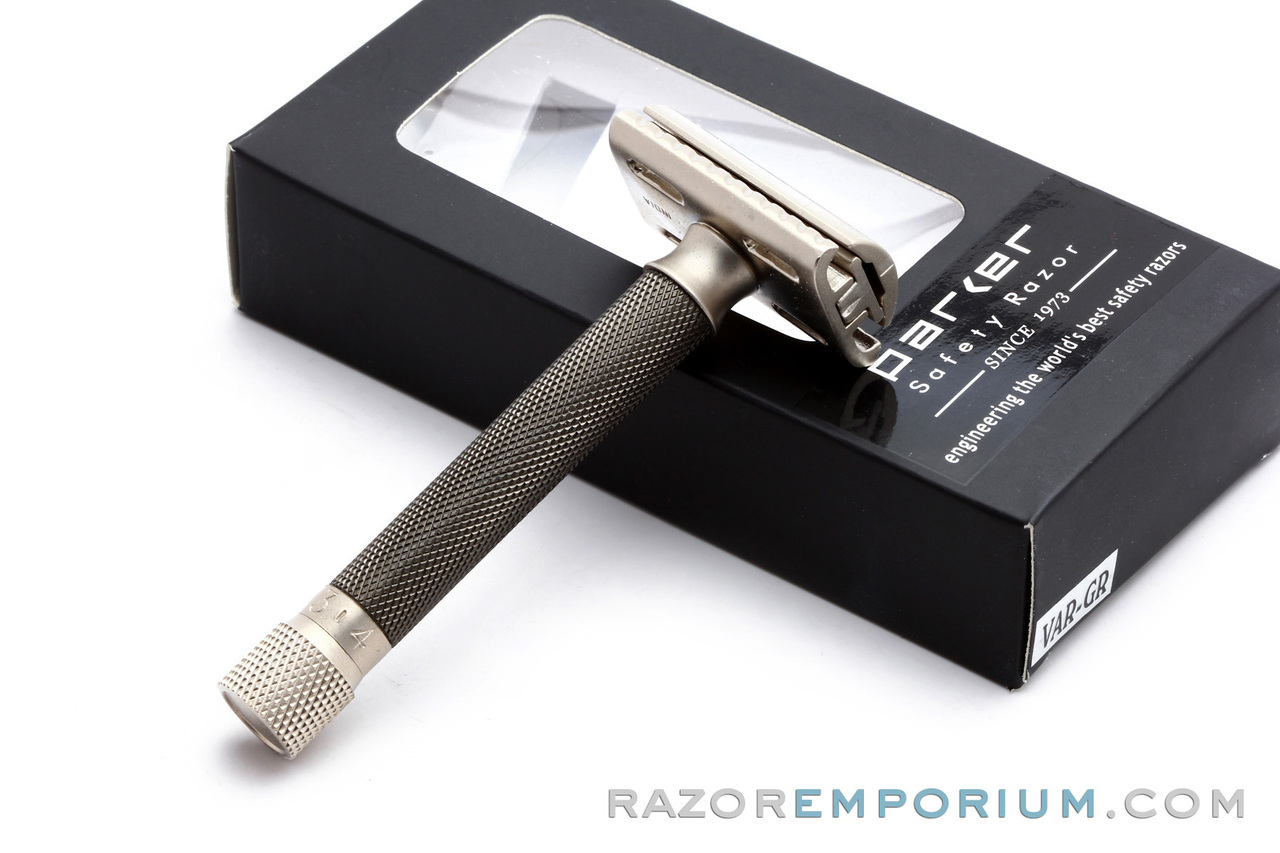 Great for anyone just breaking into the world of wet shaving or looking to add a unique modern TTO to their shave den! The Parker adjustable DE safety razor combines functionality with a sleek design. The adjustment knob twists smoothly to adjust to your skin and beard, and with added heft can be wielded with exact precision. The functional and beautiful knurling handle design adds control and style.
Weight: 4oz (113 g)
Handle Length: 4" (101 mm)
Made in India