Posted by Marissa Neel on 9th Mar 2017

History:
Edwin Jagger was founded in 1988 by Neil Jagger, a silversmith from Sheffield, England. In the last 20 years they have grown to be a world leader in luxury shaving items for men and women. Every piece is designed by Neil with absolute attention to detail and the highest standards of manufacture. Still a family-run business, Edwin Jagger utilizes up to the minute manufacturing techniques while exemplifying traditional English quality and style. We can all enjoy the heritage of long established Sheffield craftsmanship thanks to Edwin Jagger.
The Products:
The Edwin Jagger product line includes everything a shaver needs; soaps, lotions, brushes, safety razors, stands, and shave sets. Choosing only the finest materials and combining cutting edge manufacturing processes with age old skills of the craftsman we produce an unrivaled collection of traditional razors. They are especially known for their DE89 safety razor that is one of the highest recommended shavers for beginners.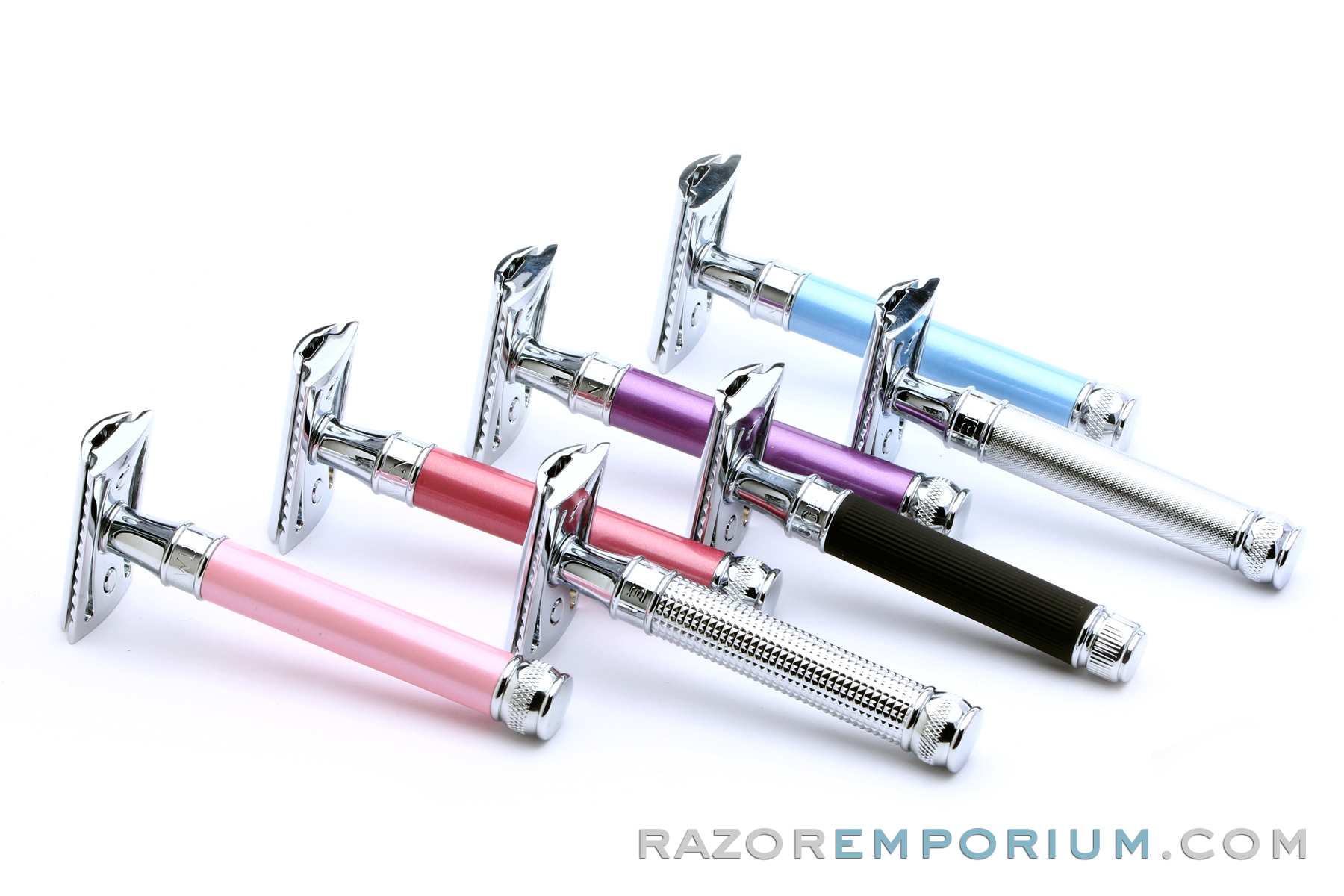 Pink: extended length with soft blush handle that shines beautifully
Rose: extra length with bright feminine rose and a gorgeous shine
Lilac: longer handle with brilliant purple
Blue: longer handle with beautiful classic shiney blue
Diamond: deep squared knurling and gorgeous shine
Black Diamond (not pictured), deep squared knurling, ultra sophisticated look
Black Rubber: extra grip with classic black modern look
Barley Chrome: unique knurl handle, super classic, best seller
Who Should Try It:
Anyone looking to begin wet shaving should do their research on Edwin Jagger. They come highly recommended and have provided millions of smooth shaves. Since its creation in 1988, the Edwin Jagger razor has been the inspiration for many duplicates. Don't be fooled, try the original and you will not be disappointed.