Posted by Marissa Neel on 27th Apr 2017

History:
H. Boker was founded by Mr. Heinrich Boker in 1869. At the time Solingen, Germany was gaining a reputation for its high quality steel. In addition to the advanced manufacturing techniques and advances in steel strength, H Boker straight razors underwent 170 steps to ensure each razor sold was the highest merit. Over time the Boker reputation represented quality, and as the family grew they settled throughout the globe, each branch bringing new locations to experience the trusted H. Boker mark.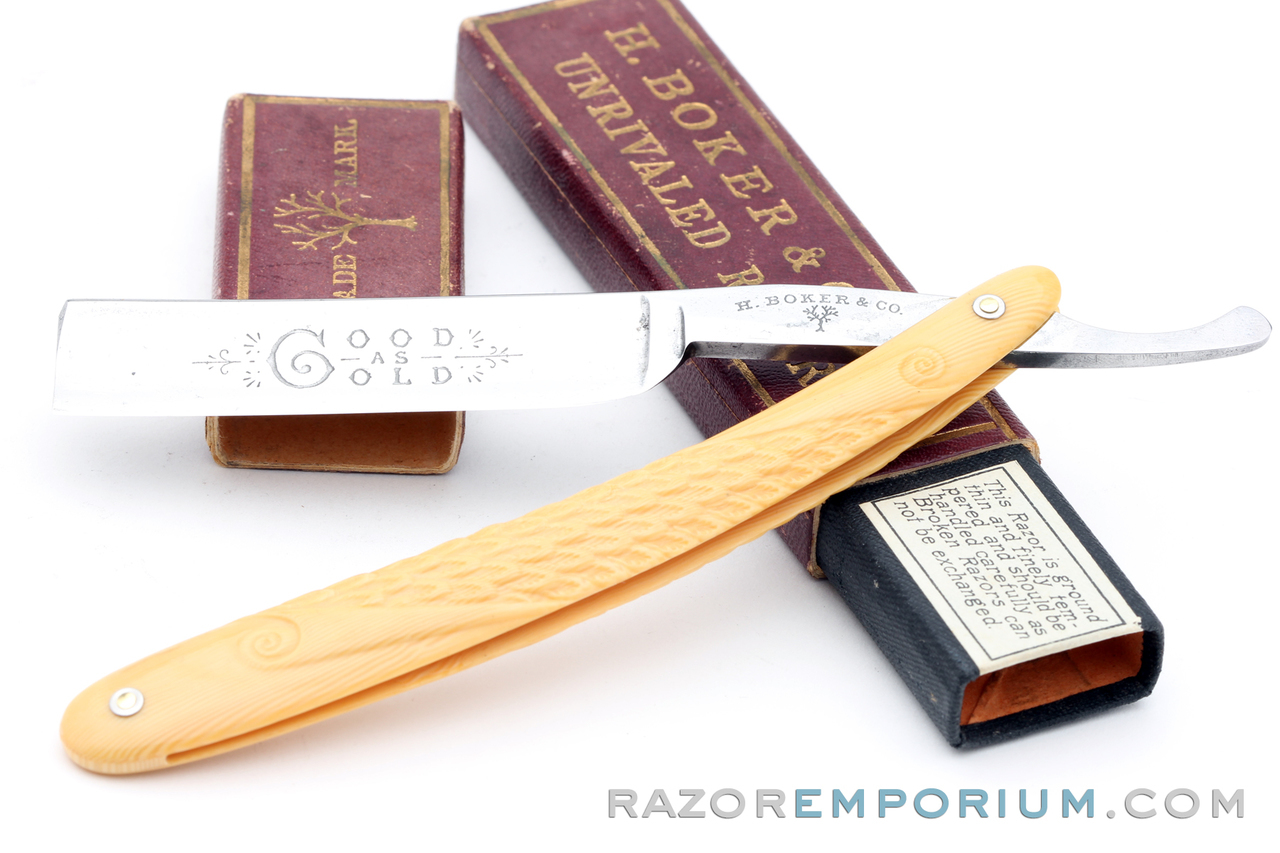 The Products:
Precision ground steel in 170 steps: all H. Boker straight razors provide consistent, reliable, excellent shaving performance. Today you can purchase a vintage H. Boker or modern made H. Boker, both provide smooth shaves and lasting value. Tree Brand, Arbolito, and Boker USA are all trusted H. Boker trademarks. Infamous Damascus Straight Razors are being made once again, utilizing 180 layers and innovative solutions that are a treasure to display.
Who Should Try It:
Shavers looking to purchase a modern made, heirloom quality straight razor for everyday use or a treasured instrument to pass on need to shop H. Boker. Modern made without compromising the traditional quality we expect in heirloom straight razors. One thing has always been the same or the Boker family, 145 years of passion and enthusiasm for extraordinary knives.