Posted by Matt on 21st Oct 2015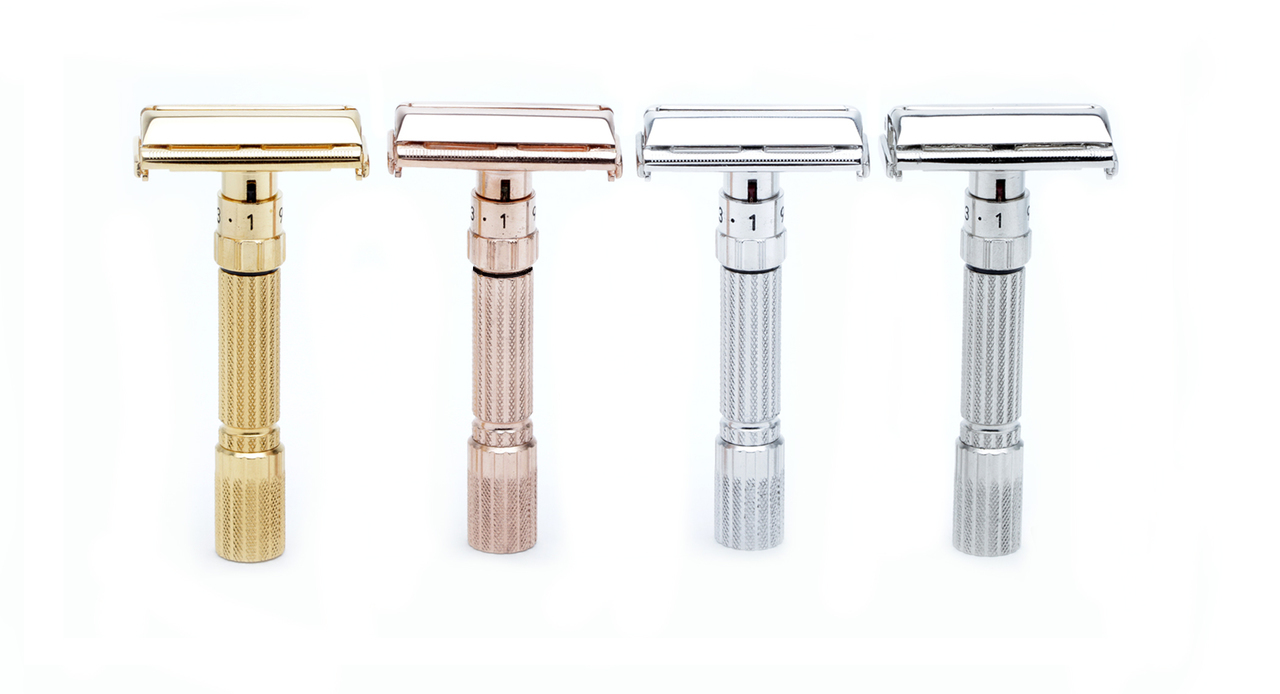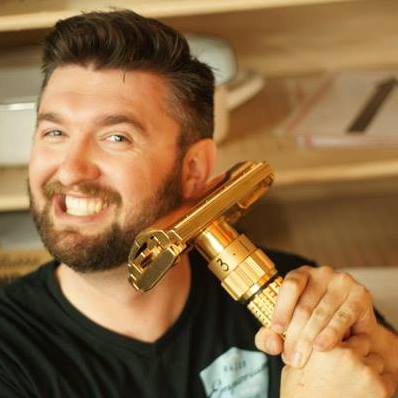 I wanted to take a moment and let our customers know about some recent changes to our service department here at Razor Emporium.
We started our flagship "Revamp" service back in 2010 to bring tired, rusted, pitted and broken razors back to life. The intention was to make vintage safety razors look and perform beautifully - effectively putting them back "into circulation" to be cherished once again.
Over the years we have been perfecting the process; from unlocking the secrets of how to adjust and fix the razors, techniques on metal polishing and restoration, and now to chemistry and the science behind our in-house electroplating line.
We have more tools and techniques than we could have ever dreamed of 5 years ago. The razors that leave our shop are bar-none, the best we have ever done. In our pursuit of perfection, however, we have had to assess the time, materials and labor that go into performing this quality-driven operation.
In the past few weeks, we have worked to accurately measure all of the cost variables that go into making a "Revamp" possible. Additionally, I have had an open dialog with our technicians and shop management regarding the turn-around time and ways that this could be reduced.
The solution to both challenges we faced was a reassessment of the retail price we have been charging our customers. And as of 10/20/2015, we have adjusted our prices to accurately reflect the actual cost to produce a Revamped razor and the growing demand for our services. Additionally, we also added an exciting new option!
If you check out the service page here, you'll see that the new prices are as follows:
| Metal | Safety Razor | Blade Bank |
| --- | --- | --- |
| Satin Nickel | $55 | $35 |
| Nickel | $65 | $40 |
| Rhodium | $95 | X |
| 24K Gold | $95 | $45 |
| Rose Gold | $95 | $45 |
Here's a breakdown of the changes:
No More Silver. While there was a 20+ year span of Gillette using Silver to plate a few early models, it is a metal that they quickly moved away from once electro-less nickel plating was cost effective. Silver plating requires a lot of upkeep, tarnishes easily, needs cleaning & polishing often and was challenging to plate effectively in our shop. For that reason we have dropped it from our lineup and recommend Rhodium for the same look, shine, brightness and bling of Silver without any of the drawbacks.
Costs Have Risen. After timing, counting, and assessing every step from check-in to check-out, our new pricing is set to be sustainable and make sure that we can continue this service for years to come. While there are other "plating" options for vintage razors, we know that there is no other company that repairs, reconditions and revamps safety razors to our high standards. Have confidence that when we work on a razor, it will return to you 100% shave ready, adjusted and plated as best as possible.
Satin Nickel Finish Added. For years, mirror finished surfaces were our standard procedure. However this is time intensive and hard to achieve on very badly worn razor- getting into every nook and cranny with polishing wheels can often remove too much metal or round-off hard lines and detail. And the resulting plating job can often look textured, blotchy or uneven, because of these hard-to-remove surface imperfections. Instead, using a glass bead blasting cabinet in our shop, we are able to resurface the metal in a uniform and fast manner. The result is a lower price, near original "factory finish" that also reminiscent of today's Stainless Steel shavers in appearance. We're thrilled about this new finish, and even will be adding a Black Nickel finish soon! If your razor is severely worn or you want to retain the closest original look, choose this new option.
| | |
| --- | --- |
| | |
Our revamp service was designed to take a cherished family heirloom and give it a new lease on life. By no means are we a "plating" company and we want to stress that the Revamp service is truly a labor of love. We've had challenges along the way but today's Revamp service has evolved into a streamlined, effective and quality-driven process that we know can help save your razor. Please contact us with any further questions- we're here to help!
Regards,
Matthew Pisarcik
Founder